2021 Tesla Model 3  
#10 of 2021 Sedan/Hatchback/Wagons

#38 of all 2021 vehicles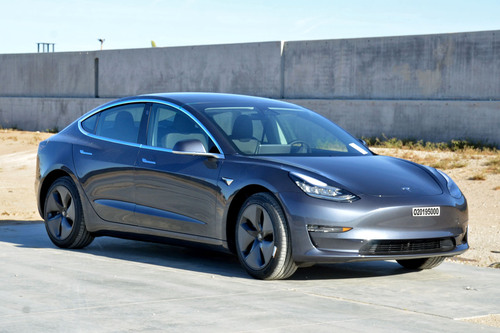 The Model 3, introduced by Tesla in 2017, is a large sedan with seating up to 5. With optional all-wheel drive (AWD), it can easily bypass mud and snow. The Model 3 provides superior EPA (miles per gallon) for its class, easing fuel costs and reducing pollution. Tesla offers a 4-year, 50,000-mile basic warranty, and an 8-year, 100,000-mile powertrain warranty on its lineup.
---
---
We estimate that the 2021 Tesla Model 3 has a vehicle lifetime fatality chance of 0.033% and a vehicle lifetime injury chance of 3.7705%, meaning the average driver has a 0.033% chance of dying in an accident if they drive the car under regular conditions for fifteen years, and a 3.7705% chance of being injured.
Compared to the average vehicle, the 2021 Tesla Model 3 is 29% less likely to result in a fatal accident. Compared to other sedans, hatchbacks, and wagons, the 2021 Tesla Model 3 is 35% less likely to result in a fatal accident.
Tesla's AutoPilot (which can help keep you safe when not in self-driving mode) active safety features can protect loved ones by preventing accidents and reducing accident severity. The following active safety system is included even on lower trims/versions of the 2021 Tesla Model 3: Blind Spot Monitoring.
---
But it is about
as safe

as many comparable models.
---